Home » Planning your Trip » Transportation in Fiji »
Introduction to Driving in Fiji
Unless you have lived in the developing world, there will be a learning curve when driving in Fiji.
Fiji has about 3300 kilometers of roads, over half of which 1200 are tar (bitumen) sealed. Most of the sealed highways are on Viti Levu, which has a 500-kilometer road that circles the island.
On Vanua Levu, the second largest island, the road between the two major communities of Savusavu in the south and Labasa in the north, has recently been sealed and is quite spectacular. If you are renting a car on this island, by all means take the several hour drive to the "North".
Sealed roads are generally well engineered, but drivers must contend with cattle, horses and goats that feed on the edge of the highway and may wander across at night, as well as the occasional pothole that is on next month's schedule to be refilled. Motorists should also be aware of villagers who sometimes walk dangerously close to passing vehicles or sit in groups at the edges of roads that pass through communities.
Likewise, drivers have very little `driver's education' and will do things like pass on blind curves or tailgate unnervingly close. The driver's motto should be `Watch out for everything – human, beast or machine'. Also beware of the speed bumps across the road at some villages. They are bigger than they appear, and the posted speed warnings should be obeyed literally, lest you rip out the undercarriage of your vehicle. In the Nadi area these are found prior to entering Nadi town from the airport and in Viseisei Village, between Nadi and Lautoka.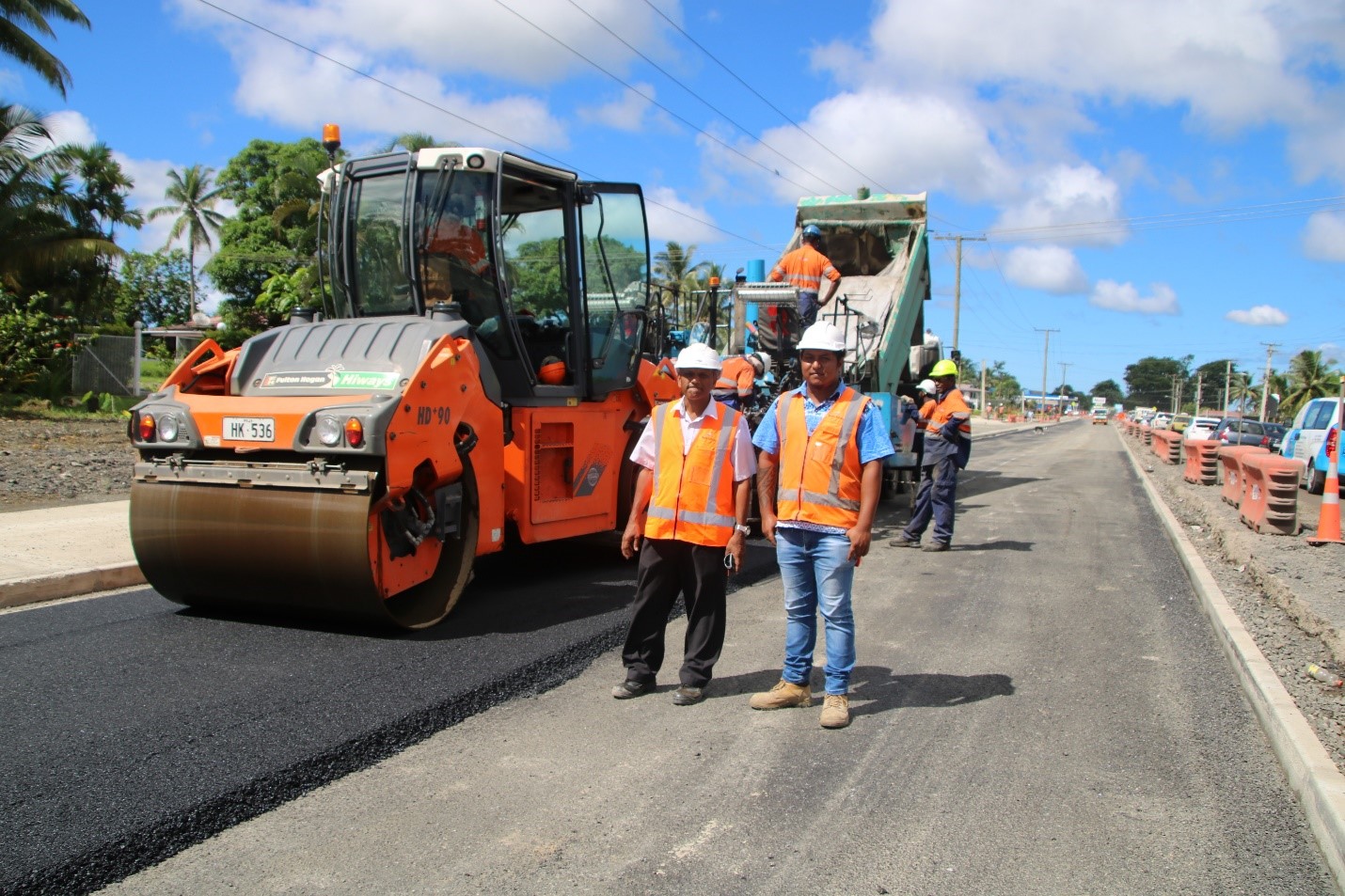 The final word of caution is to avoid driving at night, especially on weekends when you are liable to literally run into a drunk.
To drive a rental vehicle visitors need only a valid driver's license from their own country to qualify. North Americans should note that Fiji drives on the left side of the road. Travelers should also note that there are service stations near all major towns, but in some of the rural areas they are practically nonexistent. If you get caught on a back road with a nearly empty tank, it might be wise to ask in village shops, which frequently sell fuel from drums.